GET OUR TOP ALCOHOL FREE COCKTAIL RECIPE EBOOK AND
UP YOUR COCKTAIL MAKING SKILLS!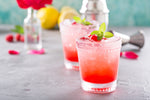 WHAT ARE NON-ALCOHOLIC COKTAILS?
Cocktails are different from standard beverages since they are made by hand and are skilfully shaken, mixed, and garnished to offer a sexy, confident, and energizing experience. Perhaps these exotic treats remind us of wild parties, romantic dinners, or sunsets at the beach.
Non-alcoholic cocktails are the exact same thing, minus the alcohol. Our Top Non-Alcoholic Cocktails use alcohol free wine and spirit alternatives that are healthier, taste exquisite, and with no hangover in sight! What else could you ask for?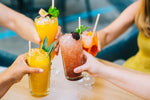 START MAKING YOUR OWN COCKTAILS
Be the star of the party and impress your guests by making your own homemade mnon-alcoholic ccktails!
With our curated list of the best non-alcoholic cocktail recipes, you're sure to make a lasting impression.
Whether you want to throw a party, brunch with your friends or just unwind alone at the end of the day, we have a recipe for every occasion.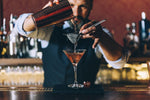 FOR INDIVIDUALS AND mixologists TOO
When we say this ebook is for everyone, we really mean EVERYONE! That also includes professionals from the F&B and hospitality industries.
Our curated list of non-alcoholic cocktail recipes is a great inspiration to mix things up (quite literally) and offer a special treat that looks just as good as it tastes. Our partners already love how they are finding new ways to impress thirsty customers with their alcohol-free offering.
GET THE VE REFINERY TOP non-alcoholic cOCKTAIL RECIPE EBOOK
DOWNLOAD YOUR FREE COPY NOW!
This eBook contains our curated list of the top alcohol-free cocktails with their respective recipe, ingredients, preparation method and images.
Just input your name and email address, and you'll soon be on your way with everything you need to up your mixology skills!
don't forget to check out our selection of cocktail makers!
NOUGHTY ALCOHOL-FREE WINES